After the high-end hair dryer 'Supersonic' went viral all over the world, Dyson produced a styler model – "Airwrap" after a few months later.
These two products from Dyson look pretty similar at first glance. The most confusing thing is that the Dyson Airwrap even has a hair dryer attachment.
Does it mean we do not need the supersonic anymore? When should I use an Airwrap styler, and when should I use a Supersonic hair dryer?
So, today we are going to analyze the differences between Dyson Airwrap & Dyson Supersonic, and you will know which model is your best fit.
Airwrap vs. Supersonic
Dyson Airwrap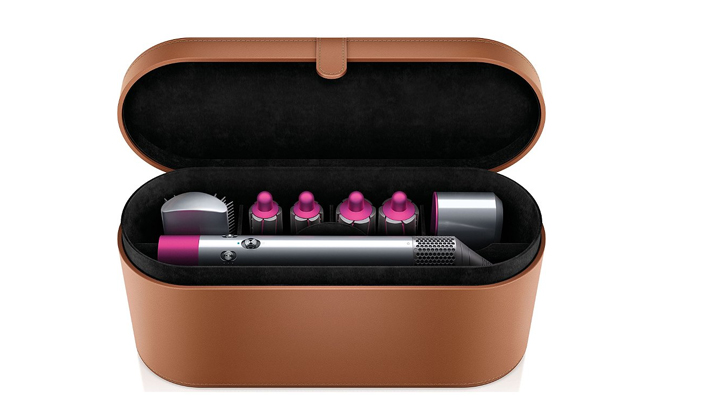 Dyson Airwrap is a styling dryer that includes 8 removable attachments with which you can style and dry your hair perfectly.
Thanks to the Coanda effect technology, your hair will be attracted to the barrel by the airflow.
Compared to other styler dryers, your hair and skin will be protected and will not be burnt by the heat damage. Therefore, you can easily create any hairstyles you want with these different attachments.
Dyson Supersonic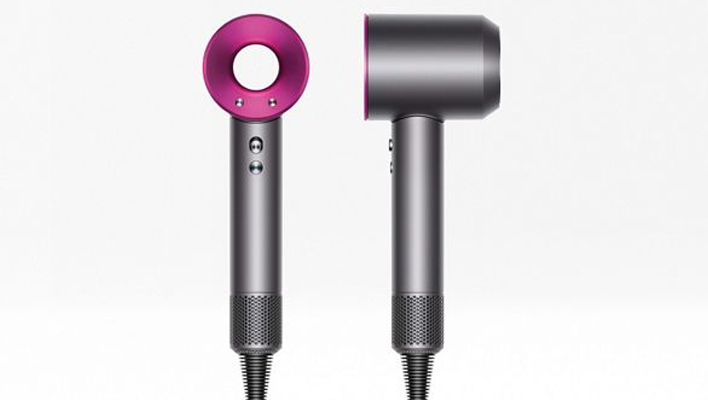 While Dyson Supersonic is a blow dryer that specializes in drying your hair with the most precise heat and speed settings.
With 4 temperature settings and 3 speed settings, you have the most delicate control system of hair dryers in the world.
And you can start styling by blow-drying your hair with three attachments in the box.
Features Comparison
Now, after a brief introduction to these two premium hair tools from Dyson. Let's take a look at their tech specs.
Model
Dyson Airwrap
Dyson Supersonic
Power
1200 Watts
1600 Watts
Length
10.7 Inches
9.6 Inches
Weight
1.5 LBS
1.8 LBS
Airflow Rate
13 Liters per Second
41 Liters per Second
Heat Settings
3
4
Speed Settings
3
3
Cool Shot Button
Yes
Yes
Attachments
Pre-Styling Dryer,

Two 1.2″ Airwrap Barrels,

Two 1.6″ Airwrap Barrels,

Firm Smoothing Brush,

Soft Smoothing Brush,

Round Volumizing Brush

Smoothing Nozzle,

Styling Concentrator,

Diffuser

Ionic Technology
YES
YES
Intelligent Heat Control
YES
YES
Pricing
Both Airwrap and Supersonic have used Dyson's lightest and smallest digital v9 motor, but Supersonic has a higher wattage, which is 1600w. Thus, a Supersonic hair dryer can deliver airflow that is hotter and stronger.
As a more compact-designed hair styler, the Airwrap combines the cool shot button with the power switch. To get a blast of cold airflow, you just need to push the power button to the top. While Supersonic has an individual cool airflow button that enables you to get the cold air more conveniently just by pressing it down.
When it comes to attachments, the Airwrap definitely defeats Supersonic in quantity. There are multiple brushes & barrels that help you to style your hair in a healthy way. Whether you are straightening your hair or making your hair wavy, you will get the job done quickly and neatly without worrying about heat damage. The Dyson Supersonic has two nozzles and a diffuser. The nozzle directs airflow to a specific section more precisely, and the diffuser helps you maintain your curly hair after washing.
The most significant difference is that Airwrap's airflow rate is way lower than the Supersonic's. As a professional hair dryer, Dyson Supersonic's airflow rate is 41 L/S, while Airwrap's airflow rate is 13 L/S.
Can the Dyson Airwrap Replace A Hair Dryer?
Airwrap can not fully replace a hair dryer.
Well, although Airwrap can dry your hair as other regular hair dryers do, there are a few things that need to be mentioned.
There is no hot airflow
You should be aware that the Airwrap delivers warm airflow instead of super hot airflow. And the airflow speed is not as fast as Supersonic's. So drying hair with Supersonic will be relatively faster.
No concentrator nozzle
For people who need to style their hairstyle by blow-drying in sections, the Airwrap dryer attachment might not be precise enough since it does not include any concentrator that can channel the air.
It takes time to get used to pre-styling dryer attachment.
Unlike regular hair dryers that have horizontal airflow, the Airwrap styler dryer delivers the air in a vertical direction. And you need to adjust the previous drying methods and drying angles. This may cause some inconvenience for people who just bought their first Dyson Airwrap.
Should I Buy an Airwrap or a Supersonic?
I personally recommend you buy an Airwrap if you are a person who needs to style your hair on a regular base. Then you will find you can also get a beautiful wavy hairstyle without a curling iron.
But, if you have pretty thick hair or you do not want to spend extra money on those attachments that you probably won't even use, drying hair with a Dyson Supersonic will be the best hair dryer for you to start experiencing a brand new drying life. Lastly, don't forget to see more real customers' reviews on Dyson here so that you can make a smarter choice.