Dyson Supersonic is considered to be one of the best hair dryers on the shelves, but like anything in this world, even the most expensive hair dryer sometimes can stop working because of many reasons.
Sadly, it is pretty hard to diagnose and troubleshoot once your Dyson dryer stop working. So you might be interested in fixing these most common Dyson hair dryer problems before you turn to Dyson's after-sales service.
1. Is The Filter Blocked?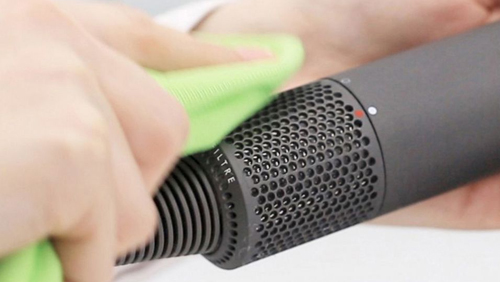 If you are running into issues and need help to get your Dyson hair dryer work properly again, the most common issue might be caused by a clogged filter.
If you are seeing the lights of the dryer is flicking while the airflow is very weak, you might need to clean the filter by now. A blocked filter can affect the airflow and your blow dryer can only produce low-pressure, low-velocity air.
And a blocked filter can also cause louder noise and unpleasant dusty smell. We know Dyson hair dryer's filter is located at the bottom of the handle. As time goes by, the dirt & residue can attach to the tiny holes of the dryer. If your hair dryer is getting noisier than usual, it can be a sign to clean up the filter thoroughly.
How to Clean the Dyson Hair Dryer Filter?
Basically, you should turn off your dryer and take off the filter, and then wide the dirt & lint off the mesh with a dry cloth.
And rotate the filter cage back into position, and turn on your dryer again.
If you'd like to learn how to clean your Dyson supersonic dryer in detail, please see the video below. Or, you can see our Dyson hair dryer cleaning tutorial and you can go to Dyson's official website as well.
2. Check The ALCI Plug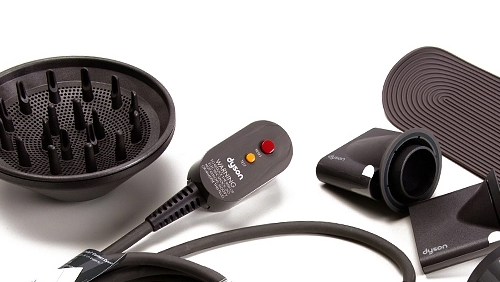 If your Dyson dryer is not working and its lights are not functioning at all, the plug sometimes can be the cause.
When you accidentally touch the "test" button on the plug, the blow dryer will shut off immediately and you need to reset the ALCI plug to make it work.
To reset the ALCI, turn off and unplug your hair dryer first. And press the 'reset button'.
You can also try to use another plug socket to diagnose the issue, sometimes the problem is not caused by the dryer itself. Also, you are not supposed to use a US version Dyson blow dryer in other countries as Dyson Supersonic is not a dual voltage blow dryer, and it will stop working once the voltage is not correct.
3. Contact Dyson Support
Unfortunately, according to Dyson official website, there is not much you do when a more complex problem occurs, so the most effective way is to consult Dyson support department.
Do not open and disassemble a Dyson Supersonic if you are not an expert because the inner structure of this hair dryer is very complicated. Once you open the dryer body, it is quite hard to put it back.
Feel free to call their customer center as 1-866-314-8881 if your Dyson hair dryer stopped working, and they will provide you with the most professional solutions. And if the hair dryer model that you own is Supersonic Professional edition, you can contact them at 1-866-861-2565.