Wanna find a professional blow dryer that can give you the hottest airflow to dry your hair effortlessly? You should turn to a high wattage blow dryer model.
Usually a hair dryer features a 2000W motor is considered to be a powerful & professional model. But, do you know there are some handheld blow dryers actually has a crazy powerful 3000W inside their small bodies?
Well, we have found some hot blow dryers that run on 3000 Watts motor. But unfortunately, these dryers can only work on 220v, which means you can only use them in European and Asian countries instead of the U.S.
Currently, there is not a single dryer that has a 3000W motor in the States. I thought BabylissPro Titanium 3000 Dryer is a 3000W blow dryer in the beginning, but it turned out I've got misled by the name.
If you know there is any blow dryer model that packs 3000W drying motor, please let me know by commenting down below.
Without further ado, let's see these beasts together.
1. 3000W Hair Dryer Models on the Market
1. GYFY 3000W Negative Ionic Professional Hair Dryer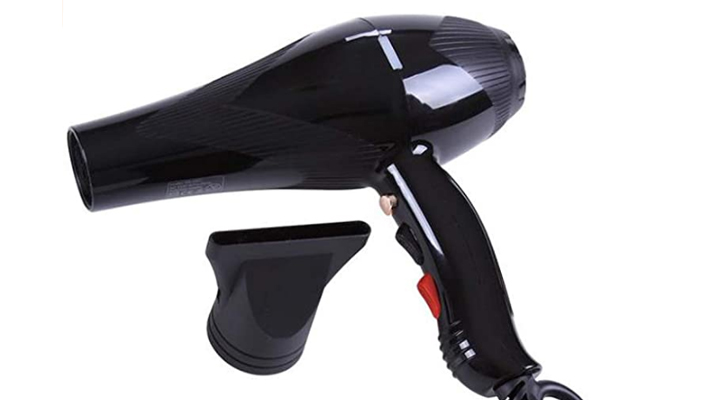 The dryer is a 3000w high wattage traditional one, featuring a 2.2 power cable and a powerful drying motor.
The dryer coved in black looks pretty low-profile and you have 3 heat settings & 2 speeds to control the airflow. By combining these buttons, you are able to have 6 levels of airflow to blow dry your hair.
With far-infrared & bioceramics technologies, you can get the job done quickly and healthily. To protect your hair from its high heat, the blow dryer can emit far infrared heat and negative ions to give your strands a protective finish.
And you don't need to worry about the radiation of this 3000W blow dryer, the merchant says the electromagnetic radiation is nearly "0". This is a classic low EMF hair dryer.
2. PluieSoleil 3000W Professional Hair Dryer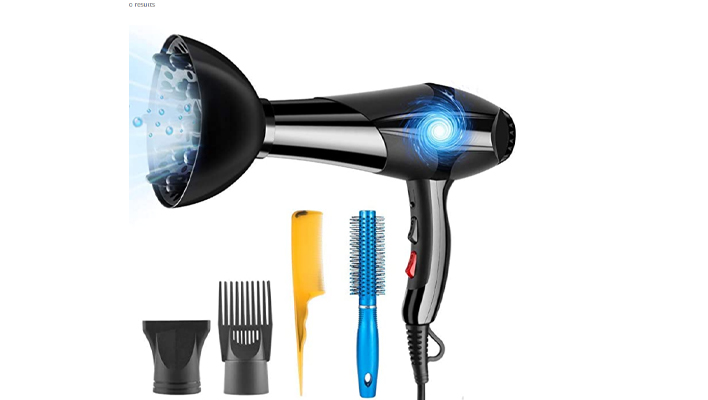 With a durable 3000W AC motor, this PluieSoleil hair dryer can deliver strong wind while you won't tolerate annoying hair dryer noise.
Just like other regular hair dryers, this dryer comes with 2 speeds and 3 heat settings. Plus a cool shot button, you can easily achieve any hairstyle with its powerful heat.
The dryer packs complete attachments. With a diffuser, a nozzle, and a comb attachment, there is nothing can stop you from blow-drying your hairstyle perfectly.
By using Blu-ray negative ionic technology, you don't have be worried that the high heat & power can be bad for your hair. this 3000W hair dryer won't give your hair harm as its ions will hydrate your strands and cortex during the drying process. And your hair can even be shiner and stronger with this feature.
3. Guowei GW – Professional Salon 3000W Hair Dryer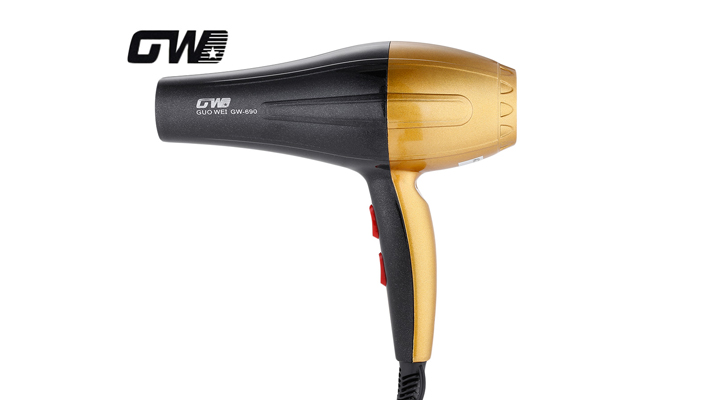 The hair dryer is powerful but lightweight, it only weighs around 1.5 pounds. But it is a 3000W blow dryer with superb drying performance.
It has a 360-degree swivel cord so that you can use the dryer more conveniently
The con of this dryer is that it only has 2 temperature settings, making this dryer not super precise & not very easy to control. And I did not see there is any info about its hair care technologies.
2. Who Needs a 3000W Hair Dryer?
A 3000W motor sounds pretty scary since it is considered to be a very high wattage device for most families & homes.
However, for professional salons, shortening the drying time for every customer is very important. This tactic can save time significantly for both customers & hairdressers.
To style different hairstyles in minimum time and create more interest & profit for the salon, the hair dryer should be extremely hot and powerful.
On the other hand, to make your hair look perfect, the high heat from a 3000W motor can immediately fix your hair and help stylists achieve the hairstyles more easily. This is something that you can not do with weak hair dryers.
3. Is a 3000W Hair Dryer Worth-Buying?
Currently, I personally think buying a 3000W hair dryer is unnecessary.
A 3000W Blow Dryer Is Dangerous for Homes
Most modern residential circuits can handle 2000 watts to 2500 watts before the breaker trips. Using a 3000 watts blow dryer can cause potential hazards as it may exceed the maximum wattage a typical American wall outlet can handle.
Additionally, blow drying with a very hot hair tool near your bed is dangerous too. The high heat can burn your bedsheets and cause fire accidents without any warning.
We Don't Need The Hottest Hair Dryer In the World
Although hot airflow can help us to shorten our drying time and make the styling process easier.
We can still achieve these goals just with a 1875w hair dryer. A very hot blow dryer can bring you more hair damage, making your hair frizzy and brittle.
Normally, the professional dryers on the market with decent quality can be very reliable hair tools for hair styling. We do not need to find the hottest one to get the job done.
3000W Hair Dryers Are Hard to Find
At this stage, there are only a couple of brands that have hair dryers with a 3000 watts motor.
Finding a trustable 3000 watts hair dryer is a very easy thing. After searching high wattage blow dryers online such as BabylissPro, Revlon, Conair, I could not find any popular hair dryer brands that have a blow dryer model that needs 3000 watts.
And most importantly, almost all the 3000 watts hair dryers are designed to be used in Europe including the UK & Germany. That is to say, it's not recommended to buy a 3000W blow dryer if you are living in the States.