I believe 'negative ions' is the most commonly used term when merchants promote their hair drying products.
Indeed, negative ion sounds fancy and technological, and many people are willing to pay money for this feature. But do you know what negative ions are and how they can affect our hair deeply?
So, we have come up with this guide to introduce you to the negative ions advantages and the best hair dryer that produces negative ions.
#1. What Is Negative Ionic Hair Dryer
A negative ionic hair dryer is a type of hair dryer that has a built-in ions generator, which will release negatively charged ions in order to give your hair extra care and protection.
#2. How Does Hair Dryers Generate Negative Ions?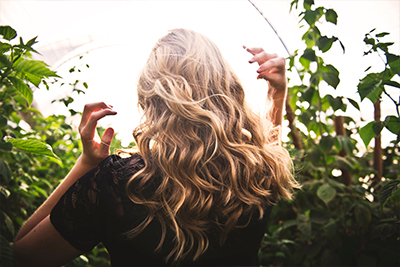 This may sound a little bit scientific, so I will briefly cover the steps.
Thanks to the negative ion generator, which will use high voltage as an input to create electrical corona. As a result, the corona will release a large volume of electrons. And electrons can not present in the air for a long time because they will meet molecular oxygen immediately. After that, they will become negative ions, which are also called anion as well.
Another technology that I need to mention is the tourmaline, which can be seen in many high-end hair dryers. Because tourmaline has pyroelectric and piezoelectric properties, it only needs some external factors (heat, pressure, etc.) to get activated, and tourmaline can also release negative ions. Therefore, tourmaline is a natural and healthy way to get negative ions.
If you can not understand what it means, that's fine because we do need to be a professional scientist to use a negative ionic hair dryer. All you need to know is that the dryers have a generator or technology inside that can release negatively charged ions. And these negative ions can neutralize positive ions in our hair to protect your hair.
What advantages do these negative ions have? keep reading!
#3. Pros of Negative Ionic Hair Dryer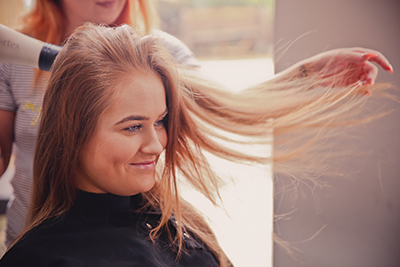 There are many benefits that you can get from a negative ionic hair dryer
Faster Drying
The negative ions can help you dry your hair faster. Because the negative ions will make the globs of water molecules evaporate faster, it will be more efficient to dry your hair.
Reduce Frizz & Static
Negative ionic hair dryers can make your hair smooth-finished. The wet hair's positive ions will make your hair frizzy, and the negative ions are used to neutralize the positively charged ions so that your hair won't become too dry and frizzy after blowing.
Make Your Hair Moister
Using a traditional blow dryer that does not have negative ions will hurt your hair. Because when the heat is more than your hair can endure, your hair will get burnt easily. Having negative ions transferred to your hair helps your hair stay moist and seal the cuticle when drying, and your hair will have a shiny look after drying.
#4. Best 5 Hair Dryer with Negative Ions
1. Conair 1875 Watt Ionic Ceramic Hair Dryer
Featuring tourmaline ceramic technology, the Conair hair dryer can provide infrared heat and protect your hair from heat damage and frizz in a better way.
The hair dryer has 3 heat settings and 2 speed settings, which is flexible to adjust. And the filter is easy to remove for cleaning. You will receive 2 delicate hair dryer attachments that a concentrator nozzle and a diffuser are also included.
Besides, I noticed that this model uses a technology called "High torque DC motor" that other Conair hair dryers do not have, which can shorten the drying time for you.
2. TREZORO Negative Ionic Hair Dryer with Powerful 2200 Watts Motor
With a 2200 watts motor, this Trezoro ionic hair dryer can be called as a high wattage blow dryer.
It uses advanced tourmaline ceramic technology and a ions generator turbo to release and transfer ions to reduce hairs' static and frizz. They said that they could speed up moving 10 times more ions than other regular ionic hair dryers.
Cleaning the dryer is easy as it includes a detachable rear filter. Beyond that, this hair dryer is equipped with 2 nozzles to meet all hairstyles. Whether you have thin or thick hair, you will be satisfied with this model.
3. BaBylissPRO 2000 Watt Nano Titanium Ionic Hair Dryer
The BabyblissPro full-sized Ionic hair dryer with the premium nano titanium technology is a heavy-duty hair dryer that has the best heat and speed control system.
There are 6 speed/heat options that you can choose from when you are blowing your hair. This allows you to control the heat and speed precisely and style your hair more delicately.
It's not a comparatively low price choice, but it worth every penny.
4. Revlon 1875W Damage Protection Infrared Negative Ionic Hair Dryer
You can not miss this Revlon hair dryer if you are looking for a dryer that made for hair damage protection.
To give your hair a shiny, soft look, the tourmaline ionic technology will release negative ions in the air, and the infrared heat will dry your hair gently without causing frizz. This hair dryer by Revlon includes 3 hair sectioning clips, a concentrator, and a diffuser for styling hair, so you will not need to buy any attachment to have your hair styled beautifully.
5. 6th Sense Styling Technology Professional Salon Ionic Hair Dryer
This probably the most premium choice in this list, and it's also the most expensive one in this post. But do not be afraid of this price tag, let's see what features this high-end hair dryer has.
The dryer is handcrafted in France, with a transparent and featherweight design, you can easily tell it is a high quality and professional salon hair dryer.
The brand says that this masterpiece dryer can beat all the ionic technologies on the market, including tourmaline, ions generator, ceramic. When it comes to how this dryer generates negative ions, here is what they said: Our Ion Generator is our secret sauce. If you want to give it this top negative ionic hair dryer a try, I believe you will not be disappointed.
Final Say:
Thanks for reading the article. I hope you have figured out what a negative ionic dryer really is. If you have any thoughts, let me know what you think in the comment.