If you find storing your hair dryer after washing hair is giving you a headache, then you need a hair dryer holder to put your dryer conveniently.
You can go for a wall-mounted hair dryer holder directly and simply install it on your wall. Or, you can try to make a DIY holder for your dryer, which saves your budget, and you can customize the holder size & style according to your needs.
Without further ado, we are going to show you two ways to build a DIY hair dryer holder real quick.
1. Simple Cardboard Hair Dryer Holder
The first method allows you to mount the holder without drilling holes on the wall, and there are only a few steps.
What you need to prepare:
A Cardboard Cylinder
Suction Cup Or Superglue
A scissor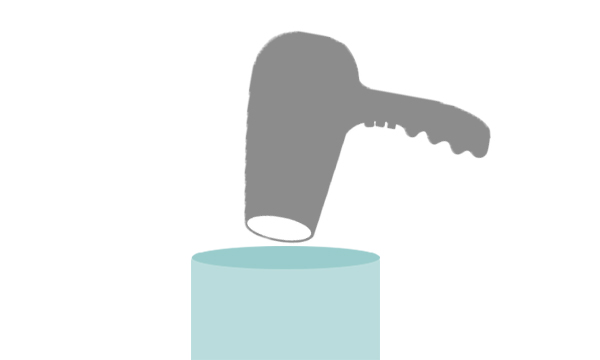 Before we start to make the dryer holder, make sure the cardboard cylinder has a suitable size so the front end of the dryer can fit in the opening of the cardboard cylinder. For example, a chunky pringles chips box is great, and you just need to wash it and make it looks good by changing its cover. If you don't have a cardboard cylinder at hand, you can also learn how to make a cardboard cylinder on Youtube. It's pretty easy and can be done in a few minutes.
First, we need to cut the cylindrical cardboard to a proper size to hold the dryer, and the holder's length depends on your dryer's shape and size.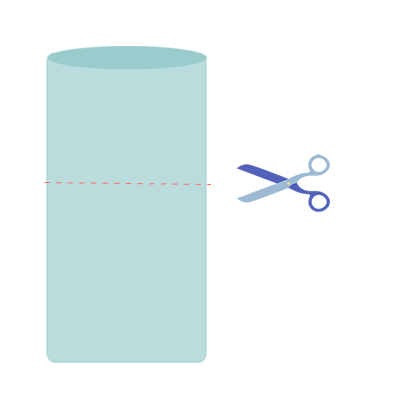 Then we will make two holes on the cardboard body with our scissor, or you can use a drill as well. Be careful when you do this. The holes are made for placing suction cups/nails/hooks, so make sure you don't make them too large.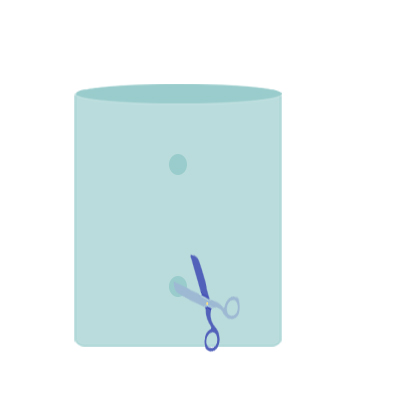 Next, you can put the suction cups into the holes and secure them with superglue so that the holder will not fall easily. If you suction cups have hooks, you can attach them on the wall first and hook the hole of the dryer holder. Or you can have other options to hang the hair dryer holder on the wall. You can put screws/nails on the wall and hang the dryer through the holes we just made. After that, you have already had a hair dryer holder attached to the wall!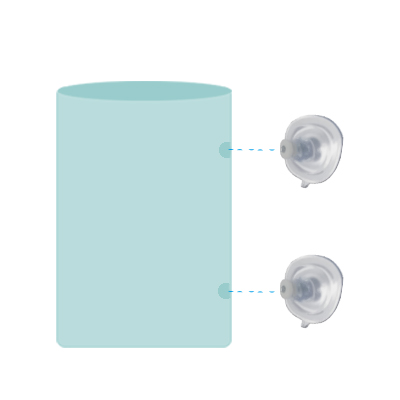 For people who need a convenient way to store and secure the cord, you can cut a narrow slot on the edge so you can place the hair dryer plug quickly without getting the plug touching the floor. This makes the cord stay stably in the holder.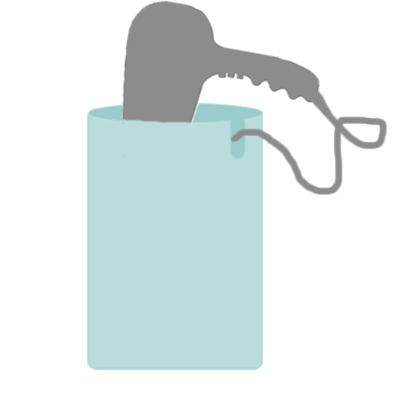 You can see the video tutorial here if there is any confusion.
2. Spiral Rack Hair Dryer Holder
What you need:
A Mental Hanger
A Suction Cup Hook or Nails
A Plier
The first step is to push the bottom frame of the hanger upwards as much as possible.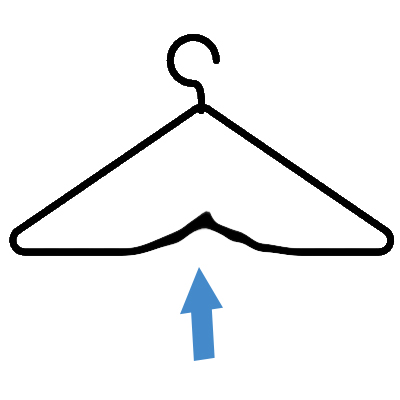 As the picture showed, the hanger will have two wings pointing at different directions.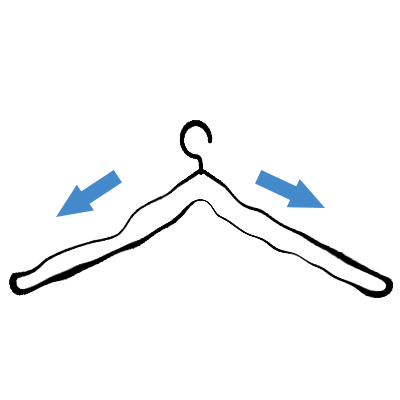 Twist the wings inwards and make sure one side is higher than the other one. Then you have a spiral rack that can hug your dryer.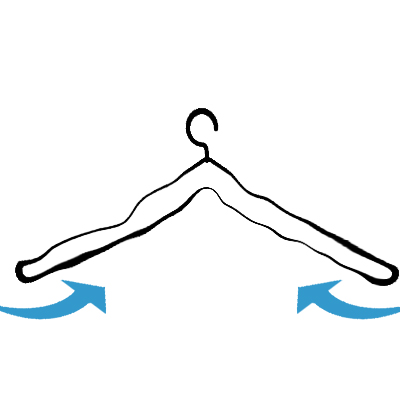 Put your hair dryer in the rack and see if it holds the dryer firmly, and adjust the angle of the hanger's frames with your hand and plier precisely to ensure the dryer will not fall.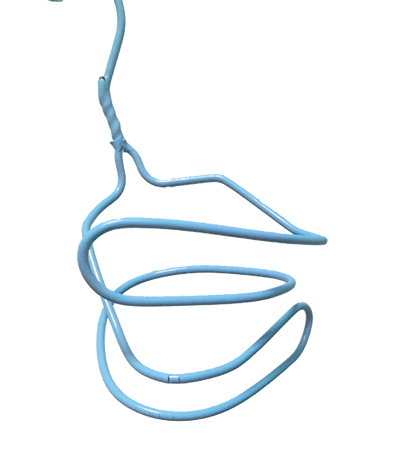 Hang the spiral rack with the suction cup cook or nails on the wall.
Actually, a hanger can be used to build a lot of holders, check this video and you may find a new world of creating DIY holders.
Any Hair Dryer Holder Recommended to Buy?
If the above DIY dryer holders look too difficult for you to make or you want to save your time, here we have some great hair dryer holders for you to store your blow dryer.
Command Satin Nickel Hair Dryer Holder
The hair dryer holder can hold 3 pounds, so it is perfect for most of the blow dryers on the market. And you do not need any nails or holes drilling on the wall. It contains one hook and two strips that allow you to put your blow dryer immediately after washing your hair.
FLE Wall Mounted Hair Dryer Holder

The first holder is only for hair dryers that have a narrow end. If your dryer has a similar design like Dyson Supersonic, you should try this FLE stainless steel hair dryer holder. You can choose to use glue or screw to mount the bracket. And you have a small bracket that is designed for placing the hair dryer plug exclusively.
Final Say:
I hope you can get some helpful tips from today's lifehacks. If you want to know more tips & knowledge about hair dryers, keep tuned and do forget to revisit our website.