Without a blow dryer, men's hair can also be dry in a pretty short time.
A lot of hairstyles for men do not require any blowouts, you just need to air-dry it and everything will be fine.
Although we don't need a hot styling tool to dry men's hair, there are still some facts about towel drying that you might want to know.
Let's cut into the chase, here is a guide on how to towel dry male hairstyles properly.
How to Towel Dry Men's Hair in 3 Minutes
Men's Short Haircuts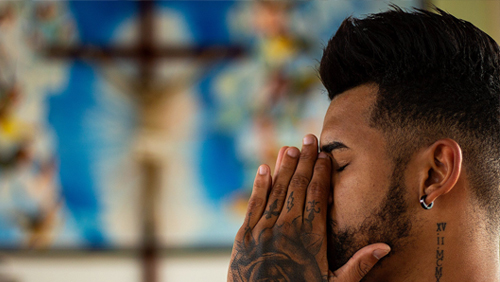 Step 1. Wash Your Hair First
Step 2. Get a Towel and Put It on Your Head
For men who have short hair, you don't need a big towel to get the job done, a normal-sized towel will beautifully nail it.
If you want to know what makes a good towel for your hair, check the last part of this post.
Step 3. Gently Rub Your Towel, Make Sure Your Hair Is Not Dripping Water
In this step, do not twist or rub your hair too hard as wet hair is brittle and you may cause damage to it. Shaking your towel to get hair dry quicker? Don't even think about it.
Step 4. Pat Your Hair with Your Towel Till Your Hair Is Half-Dry
Now, remove your towel from your head and put it in your hand. Pat your hair sections repeatedly with your towel till your hair does not have too much moisture in your strands.
To style your hair, use the towel and your hand as a styling tool. Press & pass your hair with your towel and achieve the look that you want.
Step 5. Air Dry Your Hair
After styling your hair, you do not need to touch your hair while air drying it. Usually, men's short hairstyles are quick to dry, so you just need to wait about a half-hour to get it fully dry.
Men's Mid-Length Hair & Long Hair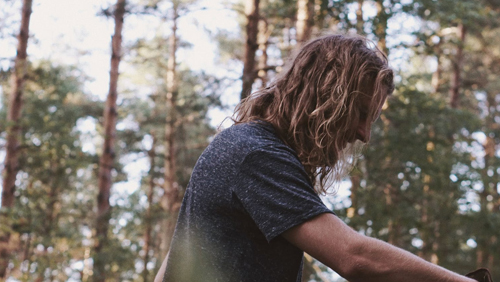 Step 1. Wash Your Hair
Step 2. Cover Your Head with Your Towel
If you have long hair, I recommend you use a larger-sized towel. To cover all the hair, the towel should be wide and long enough. So you will always have dry spots on your towel to dry your hair.
Step 3. Squeeze The Water Out of Your Hair
To towel dry men's long hair, you don't need to rub the towel hard. Just put your towel on your head and get the water out of your hair by squeezing the towel.
Step 4. Blot Your Hair with Fresh Parts of The Towel
Now your hair probably is roughly dry, but that is not enough. You should gently blot your hair part that is still pretty dry with a fresh part of your towel.
That's why you need a big towel for towel-drying long hair.
Step 4. Air Dry Your Hair
Long hair takes a longer time to dry. To get the drying process faster and get your hair more manageable, you can consider using an anti-frizz air dry products such as leave-in conditioner & air dry styler.
Pros & Cons of Towel Drying
No Damage to Hair
We know air drying is the most healthy way to dry our hair. To shorten the drying time, using a towel to dry your hair is a great way.
You don't need any apply chemical products on your hair, which reduces hair buildup & residue. There is nothing that is going to irritate your skin.
Besides, towel drying your hair means your hair won't be close to a hot blow dryer. So your hair and scalp won't get affected by the high heat damage.
Longer Drying Time
However, blow drying your hair is the quickest way to give you a perfect hairstyle.
Towel drying your hair usually takes 30 minutes to a few hours to get the job done while you just need a couple of minutes if you are using a blow dryer.
In addition, if you rub your hair for too long with the towel, your hair can be frizzy.
What Is the Best Towel for Drying Men's Hair
A good towel for men's hair should absorb moisture effectively and should cause no harm to your hair.
I am not saying that everybody should get a fine microfiber towel that is especially for towel drying men's hair. But your towel should not be rough and hard at least.
Also, the size of the towel can determine the towel drying time. If you want to speed up the towel drying process, use a large towel.