A heat protectant can effectively set up a barrier between your hair and the heat, giving your hair more moisture and shine.
But do you know some heat protectants have some chemicals that may degrade your styling experience? Even worse, these heat protectants can become a threat to your health.
So, today we are going to see if a silicone-based heat protectant is one of those harmful products.
With the question in mind, Let's get started. And I will share some great silicone-free heat protectants that rank high in 2022.
| Image | Product | Where to Buy |
| --- | --- | --- |
| | Living proof Silicone-Free Protection Hairspray | Shop Now |
| | Briogeo Farewell Frizz Heat Protectant | Shop Now |
| | Aveda Brilliant Damage Control Unisex Spray | Shop Now |
| | Shea Moisture Silicone Free Miracle Styler | Shop Now |
| | Mixed Chicks Straightening  Thermal Protection Serum | Shop Now |
What's Silicone?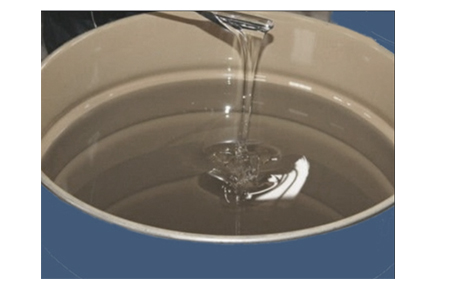 First off, silicone is different from silicon. Silicon is widely used in electronics while silicone is commonly seen in ingredients of a hair product.
Usually, silicone oil can be divided into several groups by their chemical formulas: ethyl silicone fluid, phenylmethyl silicone fluid, and methyl Hydrogen Silicone Fluids, etc.
Roughly, 90% percent of shampoo contains silicone oil, which is mainly made of polydimethylsiloxane and dimethyl cyclosiloxane.
In the hair product industry, silicone is used to add more shine and make hair silky because of its lubrication properties. Silicone can attach to the cuticles of your strands, filling up the Uneven & rough parts of cuticles.
To find out if your hair product is silicone-free, you can check its ingredients on the bottle. If there is anything related to polydimethylsiloxane, then the product is not silicone-free.
What Does Silicone Do to Our Hair? Why Choose Silicone-Free Heat Protectant?
Silicone Makes Your Hair Silky & Smooth
As we mentioned above, silicone-based hair products can smoothen your hair and make your hair more silky and soft.
So a silicone heat protectant can leave your hair full of shine and moisture during the blowdrying or curling process.
That is the biggest advantage of silicone heat protectants.
It Can Lead to Greasy Hair
We know that silicone is helpful when it comes to repairing frizzy hair.
However, if you don't have seriously damaged hair that needs special care for hair frizz, a silicone-free heat protectant is more healthy. Because silicone-based protectants may make your hair roots greasy and oily.
For example, if you happen to have pretty thin fine hair, a silicone hair protectant will weigh your hair down quickly.
Silicone Oil May Blocks Hair Pores
Silicone is not soluble in the water. So it will not be very easy to get it completely washed off by water.
If you leave too much silicone on your hair for a long time, the hair pores may be clogged by the buildup. The residue of silicon can weigh down your hair. If it gets worse, it may lead to hair loss even cancer.
If you are worried about the cleaning result, you should use a heat protectant without silicone.
Who Should Choose A Silicone-Free Heat Protectant
Generally speaking, a silicone-free heat protectant is for all ages. But I do highly recommend people who have the following two types of hair to purchase it.
Type 1: Thin Hair
If you have pretty thin fine hair or you don't have much volume on your hair, using a heat protectant with silicone can weigh your hair down easily.
A heat protectant is a kind of leave-in product, you don't immediately wash it off.
Although you may get amazed by the silky performance at first, your hairstyle can get affected by the silicone after a short time.
Your hair will be weighed down and the volume on your hair will be less.
Type 2: Oily Hair
If you have already thought your hair is oily, don't hesitate, buy a silicone-free heat protectant.
You don't want to make your head dizzy and uncomfortable throughout the day.
That is to say, you should avoid using any hair products that are extra burdens to your hair and a silicone-free heat protector can leave your scalp clean and fresh.
Best 5 Silicone-Free Heat Protectants of 2022
1. Briogeo Farewell Frizz Heat Protectant Crème with Silicone-Free Formula
Briogeo claims that this blow dryer silicone-free protector can effectively protect your hair from damage up to 450°F.
This heat protectant is designed for all hair types, which means you don't need to care about your hair texture when buying this.
Compared to regular blow dryer spray, this heat protector can keep your hair nourished & soft longer because of its natural ingredients including rosehip oil, argan oil, and coconut oil.
But you won't find your hair too oily because the formula of this heat protector is completely silicone-free and weightless.
Also, this protectant is safe for color-treated hair and keratin-treated hair too, it won't cause any problems to your hairstyles.
2. Living proof Silicone-Free Restore Instant Protection Hairspray
Living Proof's silicone-free heat protectant spray is a lightweight spray that provides heat protection and UV protection.
The protection of this little bottle is decent as it can protect your hair from heat damage up to 450°F/230°C.
The product can leave your hair really shiny and smooth with its natural ingredients. It can reduce frizz and split ends significantly and give your strands a protective finish.
Plus, the spray is silicone-free, phthalate-free and paraben-free. So the spray is pretty safe to use, and you won't worry about if it contains any harmful chemicals.
However, this product is kind of pricy, and the little can will not last any longer than regular heat protector spray.
3. Aveda Brilliant Damage Control Unisex Spray
The Aveda damage control spray is a high-performance heat styling heat protectant as well.
It contains no silicone and it protects against thermal damage & UV damage well.
For people who have tangled hair, it's helpful for combing your hair and reducing hair breakage.
Besides, it can also add volume to your hair and make it smooth and fragrant.
The secret behind this product is that the product's ingredients include Aloe, which is a natural & soothing source of moisture.
So, without any silicone oil, you can also get a silky & non-greasy blowout.
4. Shea Moisture Silicone Free Miracle Styler Leave-In Treatment
The Shea Moisture silicone-free styler gives great results, and it claims to be free of sulfates, parabens, phthalates, propylene glycol, and petroleum.
This product is not designed to be a heat protectant only. According to the merchant, the product is made for detangling and heat styling.
With that being said, you can expect this product can give your hair extra shine and glow.
Just like other blow dryer spray, this styler can control fly-aways and prevent breakage. And this styling booster works surprisingly well on natural hair when blowdrying & flat ironing.
5. Mixed Chicks Straightening  Thermal Protection Serum
This silicone-free thermal protectant from Mixed Chicks is a little bit special because it is designed for people who have naturally curly hair and want to get their straighten.
In another word, this protectant works best when heat styling. It can work as a thermal protectant and a straightening serum.
Speaking of ingredients, this product contains various natural sources including Chamomile extract, Hops Extract, Witch Hazel Extract, Rosemary Extract, Goldenseal Extract, and Silk Amino Acid.
To add more polish to unruly hair with a flat iron? This silicone-free thermal protection serum is what you need.
If you have extremely kinky 4c hair, you can also see our guide on heat protectants for 4c hair as well.
Summary
A silicone-free heat protectant is actually hard to find on the market. Luckily, we've done all the research for you so you don't need to do extra work.
Having a silicone-free heat protectant can make extra grease on your hair go away while giving you reliable heat protection.
If you want to make your scalp and hair roots more comfortable and cleaner, try a silicone-free heat protectant, and you won't regret it.