Do you know there were two types of Dyson Supersonic hair dryer? Wait, you think the only difference is the color? That is actually not true. The truth is that there were two editions of Dyson Supersonic hair dryer: a professional edition and the normal edition. If you have not known this, you should read this post before you buy a Dyson Supersonic hair dryer. We will share a detailed guide to their differences and you can decide if the professional edition is worth it.
Comparison Between Professional Edition and Normal Edition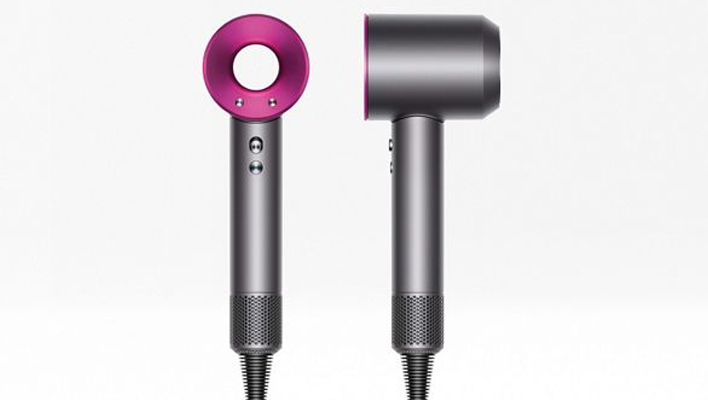 Technically speaking, the dryer itself was actually the same. Both professional edition and consumer edition were using a V9 digital motor combined with Air Multiplier technology. And they both had 4 heat settings, you could have 4 levels of temperatures to choose from: 212°F (100°C), 176°F (80°C), 140°F (60°C). Plus, there was a constant cold shot button for you to get cold air instantly. The 3 speeds allowed you to get various air pressure.
When the Dyson Supersonic Professional was released on April 28 2018, the normal edition had no non-slip heat mat while the professional one had a non-slip heat mat and three re-engineered attachments: a narrow and wider concentrator, a diffuser, and a regular nozzle.
Design/Color
In the early times, Dyson's Professional was the only Dyson dryer model that had a white/silver design. Their consumer normal edition models were classic dark pink or black/blue. Plus, the bottom vent of a normal edition Supersonic could not be removed completely. No matter how you clean the vent, it was still not convenient as the Professional model because the new model's filter could be take off and washable.
Attachments
Just like I mentioned above, the professional Dyson hair dryer had specially designed hair dryer attachments. The nozzle was more narrow and wider, giving more preciseness when hair styling. Besides 3 powerful attachments, the professional edition had more magnetic strength so that these attachments would not pop off during the drying process in the salon.
Filter Accessories
The professional edition of Dyson Supersonic was popular because it also came with a filter cleaning brush that allowed you to clean the filter thoroughly. You can actually find this filter brush online and this tool is not cheap even in 2020. Moreover, there was an extra filter that you could replace with the old one.
Longer Power Cable
To give you freer movement around clients, the professional edition of Dyson Supersonic hair dryer has an 11 feet long power cable and it is the longest blow dryer cord that I have ever seen. The normal edition's power cable is 9 feet long.
Pricing
The Dyson Supersonic professional edition was $450, and it was $50 more expensive than regular Dyson hair dryers. However, you could get an exclusive discount if you were a professional stylist or salon owner. If you showed the required license to Dyson, you could have the professional model a dropdown of 100 bucks. That was a good bargain for stylists who were looking forward to trying a cutting-edge Dyson hair dryer.
Final Thought:
Unfortunately, the status of this Dyson hair dryer professional edition can be out of stock from time to time. But they still have a 'keep me updated' button on their product page when the product is not available to buy. If you want to experience the game-changer drying performance, you can just opt for the latest 2020 Dyson Supersonic or a Dyson Airwrap. You can also try to subscribe to Dyson. Once they get their professional edition back on the market, you will get the notification immediately.