Nobody wants to spend money, especially a lot of money, on a counterfeit Dyson hair dryer.  But the problem is that there are a lot of fake Dyson hair dryers that look pretty similar to the original one on the market. If you have never used a real Dyson Supersonic blow dryer, these hair dryers can deceive you.
Today I'm going to show you the differences between the fake Dyson hair dryer and the real hair dryer. Most importantly, we will show you how to spot a fake Dyson hair dryer. If you want to find out if your dryer is real, jump to part two directly.
Read More: The Best Places to Buy Dyson Supersonic Dryer
Fake vs Real Dyson Supersonic Hair Dryer – What's the Difference
Exterior
It is really hard to tell which one is a knockoff and which is real by the looks. They even can make the dryer completely bladeless, just like the real Dyson Supersonic hair dryers. If you take a look at their packages, you will find nothing useful. The fake Supersonic dryers nowadays come with a pretty legit box and they even have buffing pads, which are identical to the real ones.
However, there are three common spots that can be used to identify if a Dyson Supersonic hair dryer is real.
First, Dyson Supersonic have four buttons in total, some cheap knockoffs do not even have heat buttons and speed buttons. And these fake buttons usually have a small gap aside, which means they are not perfectly made for the mold. Besides, real Dyson hair dryers have a small white ring on the surface of the power button, which is something that most counterfeits will not have.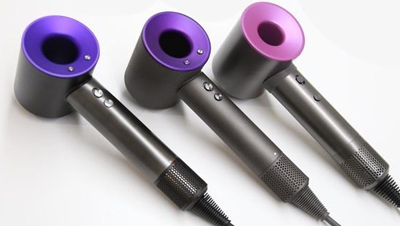 Second, for users in the U.S, the plug of a real Dyson dryer has to be a GFCI plug, which has an extra reset button and a test button. If you are living in the states and the Dyson dryer that you bought does not have the GFCI plug, you'd better be careful.
Third, we all know Dyson's attachments are magnetic and they are pretty secure and hard to fall off. If your Dyson hair dryer's nozzle is not magnetic, then it is 100% fake. If it is magnetic but it is pretty weak, it can be fake too.
Performance – Heat Settings & Sound
Real Dyson Supersonic hair dryers have three speed settings: gentle, regular, and fast. And it comes with four heat settings. When you change the airflow speed or temperature, the indicator lights near the setting buttons will change too.
Many low-quality Dyson knockoffs have settings that are not the same as real ones, some even do not come with a working airflow speed control.
According to tests, the drying motor of a fake Dyson hair dryer is not as effective as a real Dyson's v9 digital drying motor. With that being said, the real Dyson dryer obviously is more powerful when both hair dryers are set to the highest settings. The real Dyson's airflow is much stronger and the heat is hotter significantly compared to the Fake Dyson dryer. (But you may not notice any difference when the settings are low)
Another thing is that the sound of a fake Dyson hair dryer is a little bit different. But I have to be honest with you, all the fake Dyson hair dryers that I have seen, they are not louder than the original ones. They do have different tones and pitches, but I can not really tell if the fake one is louder.
Further Reading: How to Fix a Dyson Hair Dryer
How to Spot Fake Dyson Supersonic Hair Dryer Real Quick
You Dyson Supersonic Can Be Fake If: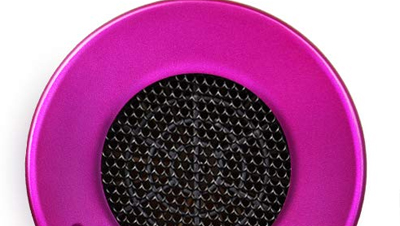 The power button doesn't have a white ring inside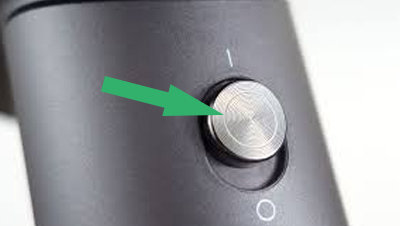 It does not have 3 speeds and 4 heat settings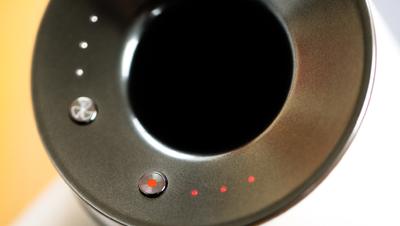 The control buttons are low-quality and have gaps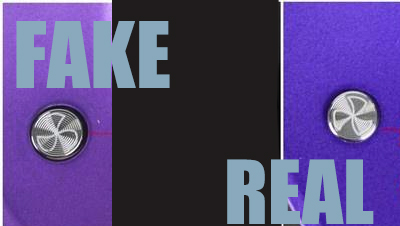 The attachments are not magnetic or have weak force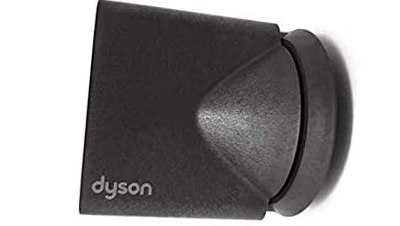 The Dyson text on the dryer and the attachments are not clear or can be easily rubbed off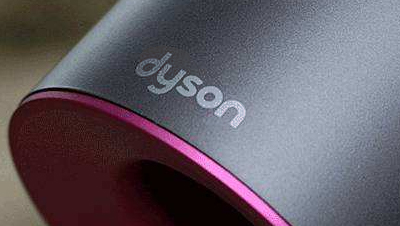 It is sold in the US, but it does not have a GFCI plug