You have bob hairstyle but you have never thought about if you are drying your bob in the correct way?
Don't worry, you will know how to dry a bob in the next 3 minutes. Whether you have a sexy long bob or cute short bob hair, your bob cut is going to look sleek and fresh after reading this blow-drying tutorial.
So, today I am going to introduce you 2 ways to dry your bob. You can choose one of them and achieve your desirable blow-drying result. And I am also going to show you some videos that will help you understand the process better.
Without further ado, let's start with the most convenient way of blow drying a bob.
Method 1. The Fastest Way to Blow Dry a Bob
This is the most convenient and quickest way to get a bob dry, you only need a round brush & your hair dryer to get the job done.
Step 1. After washing and towel-drying your hair, apply a heat protectant or argan oil on your hair.
If you want to get your hair more silky and shiny, a great heat protectant is recommended. This is also great for protecting your strands and reducing frizz on your hair.
Step 2. Turn on your blow dryer and use a comb or a brush to detangle your hair.
When you are doing this, make sure your hair has a distance to the nozzle of the blow dryer because we don't want our hair to get burnt and to be too dry in this process.
In this process, we would like to make our hair half-dry and smooth. You can brush your hair from the roots to the end in all directions.
And I usually love to brush my hair from back to the front so that I can make sure all my hair is flat and manageable.
Step 3. Brush and style your hair while blow-drying
Now, your hair is fairly smooth and manageable. The next step is to brush your hair section to where it should be and direct warm hair till your hair is completely dry.
If you prefer a bob with volume, you can try to lift your hair with your brush while blow drying and deliver more airflow to the hair roots.
If you like a flat bob better, you should make sure the brush is creating enough tension. And you need to move the comb/brush downloads from roots and make the brush closer to your scalp while blow drying. Or, you can even use a flat iron afterward.
This is a video of how to blow dry a bob in 3 minutes, you can also see our steps are basically the same.
Method 2. Get a Sleek & Voluminous Bob Blowout with Hair Clips
If you are not in a rush and want to create a bob haircut with volume, you can see how to achieve that at home.
To get this look easier, you should prepare a few hair clips that help section your hair.
Step 1. Wash your hair and use a heat protectant.
Step 2. Part and section your hair with your brush
I personally would separate my hair into 4 parts: left, top, back, and right. And use hair clips to fix each hair section because we want the styling process to be more accurate and easy to control.
Step 3. Remove the hair clip in the back and brush the section
You can detangle the hair section with your round brush first to make sure your hair is smooth before blow drying.
And then your can roughly blow dry the back section roughly and brush your hair downwards.
Step 4. Remove the hair clips of both sides and brush your hair
In the step, you should put your round brush underneath your hair & rotate the brush gently. This helps you to create more volume on both sides.
Move the brush slowly from the roots to the ends and direct hot air to the brush at the same time.
Step 5. Style your top hair and you will have a great bob blowout
The last step is fairly easy, you just need to unclip the last hair clip and blow dry the last section on the top.
You can also create some tension when you are doing this if you want your hair to be more voluminous. But I usually will just brush it and blow dry it in the most normal way.
If there is anything unclear, you can watch the video below:
PS: the result in the video is a bit too much for adding volume, so you can change the way of using your brush to get the most suitable blowdrying experience for your bob.
FAQs About Blow Drying a Bob
Q: What Should You Prepare Before Drying Your Bob?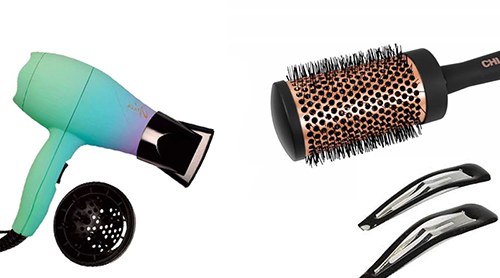 A: A round brush & a blow dryer & hair clips(optional)
A classic bob hairstyle usually has curls on the hair ends. To achieve a decent result, a round brush that is easy to use is going to help a lot. You can also use a paddle brush, but a round brush is more convenient for creating volume. You can also try an innovative 2 in 1 hair dryer brush that is trending on the market right now.
You can use some hair clips to fix your hair sections, which can help you to style your bab more precisely and make your hair less messy in the drying process. But you can still blow dry a bob without hair clips.
Q: Is Heat Protectant Necessary for Drying a Bob Haircut?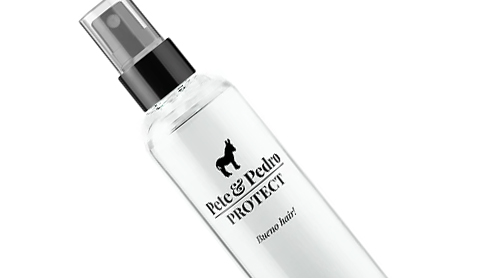 A: I do think heat protectant is a must for blowdrying a bob.
A heat protectant is not only going to protect your hair from heat damage but also a moisturizer for making your bob frizz-free, smooth, and shiny.
If you have pretty thin fine hair, a heat protectant is highly recommended. Because styling a bob requires a close distance to the hot airflow when brushing your hair, so using a heat protector is going to prevent your hair from risks of getting burnt.
Q: What Kinds of Blow Dryers Are Best for a Bob?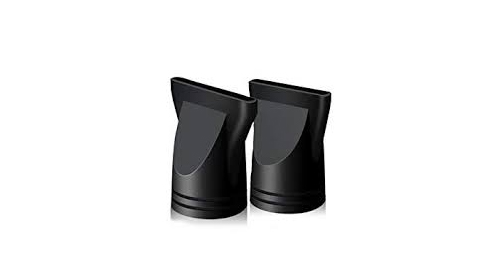 A: You don't need a special or expensive hair dryer to dry a bob.
But, there is one thing you need to know. Your blow dryer should have a nozzle attachment.
A nozzle or a concentrator can protect your hair from high heat and it also helps you to direct the heat more precisely.