If you love hairstyles with long bangs, you should know how to blow dry and take care of the bangs correctly.
Blow drying long bangs properly can not only keep the hairstyle in its peak condition but also cuts the drying time & make your strands more manageable.
And here are 3 ways to blow dry hairstyles with long bangs, let's check it out.
Long Bangs Blow Drying Tutorial:
#1. How to Blow Dry Long Bangs Straight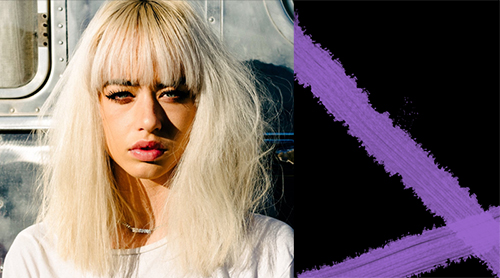 Drying long bangs straight is a pretty easy task.
I know some people would wash their bangs every day to prevent their bangs from getting oily. This method can deliver a quick & satisfying blowout in a minute for people who wants straight bangs.
1. Prepare a Round Brush
If you don't want your bangs to be too straight & dull, you should not use a fine teeth comb. It makes your hair very flat and stiff.
A round brush is a nice styler for creating various hair look, and it can make your bangs look bouncy & natural.
2. Wash Your Bangs & Apply Heat Protectant
You can skip using a heat protectant if you only need a rough blowout. But if you are going to blow dry your entire head, a heat protectant is highly recommended for its heat protection & hydrating result.
3. Find Your Bangs & Pull Them Out
You can use some hair clips to fix your hair sections so that you can make the blow drying process for your bangs much easier.
4. Put the Brush Above Your Bangs & Roll The Brush Backwards
In this step, you should not roll the brush too hard as our scalp and hair are easy to be damaged.
5. Slowly Move the Brush Downwards & Direct Warm Air to the Brush
You may find your bangs will be a bit of strange in this stage because they seem kind of messy and crazy. But don't worry, we are doing this for voluminous & bouncy hair bangs.
If you skip this step, the bangs will look too close to your forehead, which is not considered to be a decent result.
6. Put the Brush Underneath Your Bangs, Roll The Brush Frontwards
Now, we are really going to style the bangs. Hold your brush accordingly, if you want your bangs to be more straight, then don't make it too tight on your hair.
7. Direct Air to the Brush & Gently Brush Your Hair
There you go. Usually, when I finish this step, I don't need any extra steps to style my bangs.
If you think your hair texture is not that manageable, you may brush it a few more times.
Or, a leave-in conditioner that helps you to tame your bangs is also a good option.
Looking for a quick video tutorial? You can also watch this video of how to blow dry long bangs.
#2. How to Blow Dry Long Bangs to the Side
1. Wash Your Hair, Use Heat Protector and Roughly Dry Out Your Hair
We won't start styling side swept bangs right after getting our hair washed. Because it will be so hard to get your hair completely dry & the drying time will be much longer.
So, the first step is to blow dry your hair till its half dry first. You don't have to care about how your hair looks in this step, we will going to totally change it later.
Before you step into styling a side-swept hairstyle, make sure your hair is straight so that you can have the best result.
If you don't know how to make your hair straight, you can learn how to straighten your hair with a blow dryer here.
2. Section Your Hair & Dry Bangs Under
Put your round brush under your bangs and roll the brush frontwards.
Next, You should slowly roll and move your brush. Meanwhile, direct hot air to your bangs with a blow dryer.
3. Put Your Brush Above the Bangs & Dry Bangs Afterwards
Now, we are creating little curls on your bangs and we will be using the brush in the opposite direction.
Use your blow dryer to dry the bangs when you are rolling and moving the brush backward. Try a couple of times until your hair has some nice curls.
4. Brush the Bangs to One Direction and Blow Dry Them
It's time to brush all your long bangs to the side, style it with a blow dryer. The most important thing is to diminish your bangs on one side and direct them to the other side.
To make your side-swept bangs last longer, you can use a flat iron to achieve long-lasting swoop bangs. Or, using some hair stylers like styling spray and hair mousse can get the job done easily.
Here is the video of blow drying long bangs to the side:
#3. How to Blow Dry Long Curtain Bangs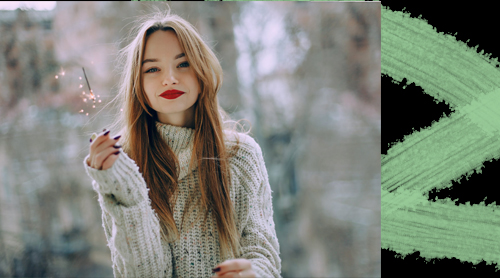 Blow drying long curtain bangs is kind of like drying side-swept bangs, the difference is that you have two sides to style.
1. Use a Heat Protectant After Washing Your Head
I would recommend you use a heat protectant that can protect your hair against heat damage up to 450 degrees.
This kind of heat protectant can not only make your hair more healthy but also can make your hair easier to style.
2. Part Your Hair into 2 Sections & Make Them Half-Dry
The beauty of curtain bangs is all about its symmetry. You should part your bangs before blowdrying so that the hot air can build a natural curtain bangs without any efforts.
3. Pick One Side, Shape Your Bangs & Brush Them to the Side
I usually start with my left side of my hair when I styling curtain bangs. Just like how you deal with the side-swept bangs, you can roll your brush under/above your bangs repeatedly to create some slight waves and direct them to the side.
Using this method helps your bangs have more volume and they won't attach to your face. To style your bangs out of your face, don't just drag them to the side, that is going to be a disaster.
4. Repeat the Process on the Other Side
For more drying details for long curtain bangs, please see this video: