Is there any all-in-one hair tool that can add curls, make strands straightened, and keep hair in shape? The multifunctional L'ange Le Duo styler seems to come around sooner than we expect.
The L'ange Le Duo 360° airflow styler is a new versatile hair tool and it became a hit on social media. But I really care about is if this up-to-date type of style can replace our old straighteners and curling irons. If you have the same question, you are in the right spot. I just bought the new Le Duo styler, and I would like to share something with you.
L'ange Le Duo Styler Review – Pros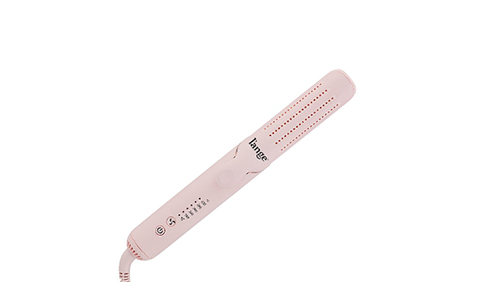 It Is a Very Lightweight Tool
When I first received the package, I knew it's gonna be a very lightweight styler inside. Compared to other heavy-duty flat irons, the product is easy to hold and lift up. I believe it is because the styler uses a plastic exterior with hollow airflow vents. According to the official specs, the total unit weight is only 358g.
Although the surface feels like plastic, it is actually not that bad. It is pretty soft-touch and it does not give you any uncomfortable feeling when holding it. And the long cord is flexible and swivel.
Read More: Lightweight Blow Dryers Buying Guide
It Delivers Amazing Shiny Waves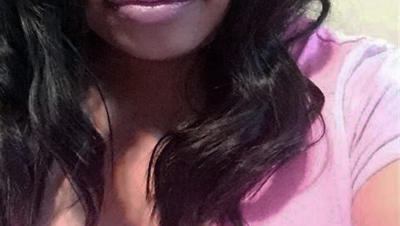 The L'ange Le Duo styler can be adjusted from 280°F to 430°F, and I usually would choose the middle setting, which is about 360°F. When it comes to styling performance, it is a pretty decent tool for creating beautiful ways.
I tried this styler to curl my hair immediately after I received it. (You can check out how to use the L'ange Le Duo styler in the last part of the article)
Overall, I am satisfied with this L'ange Le Duo 360 airflow styler. It gave me pretty shiny waves quickly and nicely. The curls and waves looked bouncy and not stiff at all. And I loved the 360-degree airflow feature that locked in my hairstyle while I was curling my hair. It made me feel the whole styling process was not as damaging as before.
Further Reading: See more multi-purpose hair tools
The Styler Has a Safe Design
When I was using this styler from L'ange, I felt pretty confident since the exterior was not as hot as a curling iron. And the clamp on the handle helped me to open the plates easily and safely. And the built-in fan can also cool down the temperature of the outside, helping you to grab the styler more securely.
L'ange Le Duo Styler Review – Cons
Not As Powerful As Flat Irons and Curling Irons
Although L'ange says you can achieve it all with this Le Duo styler, you probably still need your flat irons and curling irons, especially when you have pretty thick hair. The L'ange Le Duo styler does create curls, but using this tool to get a very curly style is a bit time-consuming as the exterior is not metal that gets hot rapidly.
The same thing happens when you need to use the styler as a pure straightener, you might need 2 – 3 passes to make your strands fully straightened, even though they use Titanium plates in this styler. If you have very unmanageable frizzy hair? That could be worse.
The Styler Is Not Very Quiet
To be honest, this is not a big deal but I think I need to remind you guys. If you want to use the built-in fan to cool and lock in your hairstyle, this is something you need to endure. Compared to regular flat irons and curling wands, the styler would make a sound while styling. When you hear the sound, it means the tiny air vents are helping you shape your hair.
How to Use the L'ange Le Duo 360° Airflow Styler
Here is how I use the styler to create curls and waves. Repeat the steps to get nice beach waves:
Step 1: Detangle my hair with a comb and section my hair
Step 2: Apply heat protectant or hair primer
Step 3: Turn it on and Set the heat to 360 degrees
Step 4: Put my strands between the plates
Step 5: Rotate the styler till my hair ends are wrapped around the styler
Step 6: Slowly glide the styler down
Final Verdict
The L'ange Le Duo looks nothing like other regular styling tools on the market, it is a special and versatile styling tool that can meet so many hairstyle needs. For most people who don't have extremely thick rough hair, it is a pretty decent tool for the morning routine.
L'ange Le Duo 360 Airflow Styler Review
Design

Styling Power

Curling Result

Straightening Result

Price
Summary
A great versatile styler for people who need to achieve daily waves. And it can also be used as a nice flat iron. Although it is not as hot as conventional styling tools, it is still a worth-considering product because of its styling ability and flexibility.