Hair dryer market is now full of sellers' promotions and advertisements. I believe most people have heard a few popular hair dryer technologies such as negative ions, tourmaline, infrared heat. But a titanium hair dryer sounds a little bit unfamiliar, right? Today we are going into the world of hair dryers with titanium and we will see what things can titanium blow dryers can achieve.
What Is Titanium Technology?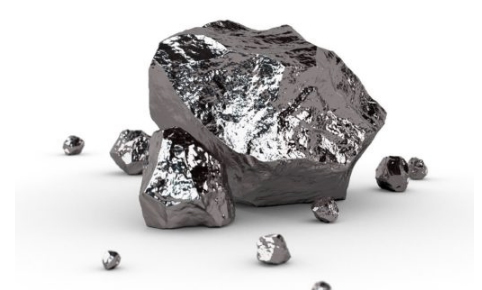 Titanium is a metal that is resistant to corrosion and high heat. In the past, Hair dryer manufacturers tend to use ceramic materials to achieve hot infrared heat which can lead to faster drying results. Now, integrating titanium into blow dryers is becoming more and more popular because of titanium material's stronger ability in giving off high heat and lightweight characteristics. Unfortunately, there are still not many available titanium dryers available on the market.
What's Good About Titanium Hair Dryers?
There are two main reasons why brands are developing new titanium blow dryers.
Titanium Hair Dryers Are Lighter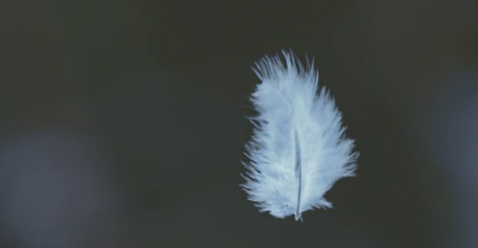 Compared with pure ceramic hair dryer, a hair dryer with titanium technology is 40% lighter. But you do not need to worry if a titanium dryer is vulnerable. It's because titanium is a strong and lightweight refractory metal. So being lightweight does not reduce its durability. Actually, it's more secure to use a titanium dryer as titanium material works well with high heat. And a titanium dryer is less likely to catch fire.
Titanium Hair Dryers Cuts Your Drying Time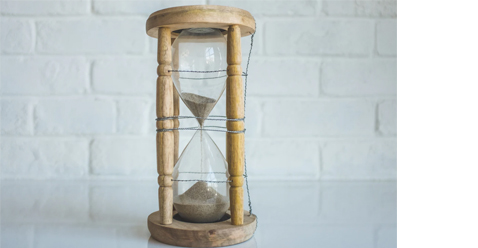 As we mentioned above, titanium is a decent metal that helps give off high temperatures. It has a quicker drying performance than regular ceramic hair dryers. Besides, like ceramic material, titanium can also emit far-infrared heat which can penetrate your strands and dry your entire head evenly and healthily.
5 Top Rated Titanium Hair Dryers in 2020
1. BaBylissPRO Nano Titanium Hair Dryer
How can we not talk about BaBylissPro when it comes to titanium hair dryers. As the leading brand of titanium blow dryers, this BaByliss 2000W hair dryer is the best of the best.
The BaBylissPRO hair dryer is the best seller online when it comes to titanium blow dryers. It is rated highly for excellent heating performance and precise temperature adjustment. The reliable dryer proved to be lightweight, quiet and ergonomic, making drying process like a breeze. Also, the premium infrared heat makes this BaBylissPRO model a well-made timesaving titanium dryer.
2. BaBylissPRO Nano Titanium Portofino Full-Size Dryer
If you want to go pro and get the most professional titanium dryer, you can not find a better dryer than this Portofino model from BaBylissPRO.
It seems the full-size blow dryer has a heavy-duty design. However, it only weighs one pound thanks to the advanced titanium technology. The hair dryer features a high-quality 2000W Italian AC motor, ensuring a powerful blowout and longer lifespan. And the infrared technology will disperse heat evenly and cut down drying time. The stainless-steel rear filter is well-made and comfy to remove, then cleaning the dryer will not be a pain anymore. As the picture shows, there should be 3 different sized nozzles and one diffuser included, giving you maximum styling options.
Although the blow dryer is highly recommended by many hairdressers, it also comes with a higher price as it has salon-performance professionalism. For cash-strapped people, the plain version BaBylissPRO titanium dryer might be more like a good fit.
3. Revlon Salon 1875W Titanium Hair Dryer
For people who like to try titanium blow dryer, this Revlon 1875w titanium hair dryer is a good starter. Coming with a bargain price, this Revlon dryer model still has an acceptable performance. Standard 3-Heat/2-speed settings work well for family daily use. And it comes with a diffuser that builds volume and a nozzle for smoothing hair.
However, you have to sacrifice some technologies and capabilities for the stunning price. To my knowledge, the hair dryer does not feature any ionic or smoothing technologies to comfort your hair and its lack of power might slow down the drying time.
4. Remington Pro D2042 Professional Titanium Ceramic Hair Dryer
Usually, we can't ask too much of a cheap blow dryer. But this Remington titanium blow dryer exceeds our expectations with its drying features.
First, the dryer has a 1875W motor, which is enough for most of the cases. And you have 2 individual buttons to control the heat and speed. Besides, it has a hushed tone when it is working on high heat, causing you and your family members no trouble. And it surprises us that the seller claims the dryer combines titanium and ceramic technology. Considering the eye-popping price, I have to give this a thumb up.
Although the Remington titanium dryer looks okay, I'm not sure about its durability. The dryer materials seem to be not as good as other counterparts. So I would still recommend you to buy something more advanced if you are looking for a powerful titanium blow dryer model.
5. Red by Kiss Titanium 2300 Detangler Pik Blow Dryer

We did not know Red has a titanium hair dryer until we found this. We know Red is famous for its handle-less blow dryers, titanium is not something commonly used by them. Luckily, the titanium dryer did not make us disappointed.
First thing, don't be fooled by the name. It is called "2300 detangler pik dryer", it does not really mean the wattage is 2300w. The truth is that it comes with a regular 1875W motor. According to their words, the titanium dryer is "4X Faster straightening than regular piks". We know titanium materials are pretty friendly to people who would like to get the quickest blowout, which is also essential for straightening hair with a blow dryer. So a titanium dyer can help with it. However, I would say the 4X thing is a sales gimmick because that is overexaggerated to me.
And there is a con you should know, this Red by Kiss dryer only has one button to control the heat/speed. That is to say, you can not control the airflow as precise as other dryers.
Conclusion
Although titanium technology is not as popular as other technologies in the industry, it is still used by some great blow dryer brands. Thanks to titanium, then we can find some decent hot air dryer models that are extremely lightweight. In the future, I believe there will be more advanced hair dryer models with titanium technology and integrating titanium into other materials will make a difference in the worldwide market.