It's already 2020, almost all the dryer brands claim they have tourmaline hair dryer models. Why is tourmaline technology so popular? What is special about a hair dryer with tourmaline technology? If you are going to get yourself a new blow dryer, this guide may clear up your confusion.
Table of Contents:
Quick Guide to The Best Tourmaline Hair Dryers of 2020:
What Is a Tourmaline Hair Dryer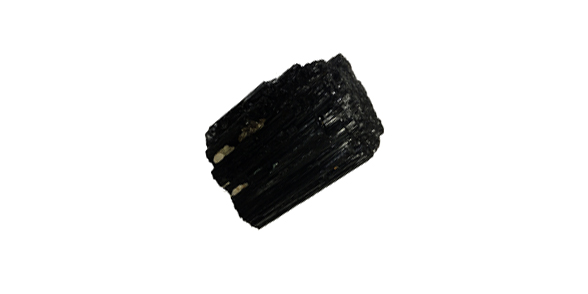 Before we get into the topic of tourmaline blow dryers, let's see what tourmaline is. Tourmaline is a type of crystalline gemstone, which is semi-precious and multi-colored. One of the physical properties of tourmaline mineral is that tourmaline can generate negatively charged ions and far-infrared rays when external pressure applied.
How Does a Tourmaline Hair Dryer Works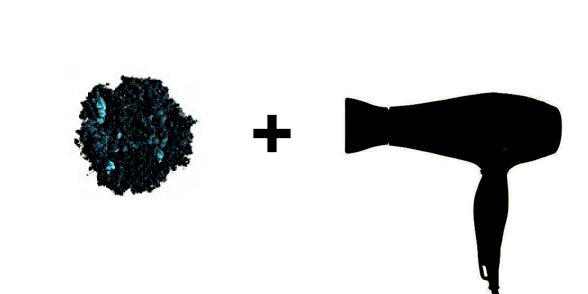 Since tourmaline is a useful material, how does the dryer manufacturer integrate tourmaline into a hair dryer?
The method of using tourmaline from hair dryer brands are various. For every brand's factory, the amount of tourmaline used is different. But, what we know is that they usually will break down the tourmaline into particles first, and then they will add the tourmaline particles to other materials such as metal, ceramics, titanium. Next, they will use the mixture to build the molds of internal components. When you turn on the dryer, the heating pressure will be applied to the tourmaline, then the airflow will come out with negative ions and infrared heat.
Thus, we know the amount of tourmaline is important. The more tourmaline components a dryer has, the more ions the dryer will emit. To reduce the expenses, some cheap tourmaline hair dryers will sprinkle a small amount of black tourmaline powder to its internal coating. While premium hair dryers may even use tourmaline on its outside body, giving you more healthy negative ions and infrared heat.
What Benefits Does a Tourmaline Hair Dryer Have?
Release Negative Ions & Soften Your Hair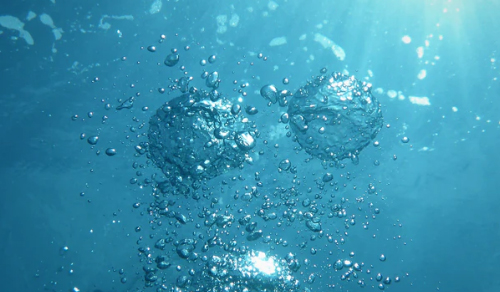 Well, negative ions emitted by tourmaline hair dryers can keep your hair shiny and smooth by removing the frizz and static caused by positive ions on wet hair. Your hair will have a natural shiny finish, and negative ions will also make your hair look full and bouncy.
However, some people doubt the function of tourmaline hair dryers, saying the negative ions emitted by tourmaline can be ignored. Well, indeed, tourmaline can not produce negative ions as many as an ion generator does. Nevertheless, tourmaline is indeed an advanced technology that can boost a hair dryer's performance. As for the amount of ion, it is mainly determined by the manufacturer's technology.
Emit Infrared Heat & Dry Hair Healthily

Infrared heat released by tourmaline is a harmless technology that can dry your hair more healthily. You do not need to worry about the EMF. Tourmaline Infrared blow dryer can protect your hair from heat damage and your hair's finish will not be burnt easily as the infrared heat is milder. It also lowers the drying time because infrared heat is more friendly to hair and it can penetrate your strands to give blowouts efficiently.
Best Tourmaline Hair Dryer for 2020 – Where Can I Buy Them?
1. BaBylissPRO Tourmaline Titanium 5000 Dryer
The BaBylissPRO dryer is a highly rated Tourmaline Titanium dryer on the market for good reasons. This dryer comes with a rubberized finish and an ergonomic grip that allows you to hold it without any fatigue.
When it comes to drying performance, the BaBylissPro can do a fantastic job as it is a 1900W beast. The contemporary tourmaline technology can nourish your hair and make it more beautiful with tons of negative ions. BaBylissPro's proud titanium hair dryer technology can cut drying time in half and you can get a faster drying result. Besides, its professional temperature control buttons are impressive and you have 6 heat/speed settings by adjusting the individual buttons.
PS: if you prefer a short cord, this dryer may not meet your needs as it has a 9ft long cord.
2. Hot Tools Professional Tourmaline Tools 2000 Turbo Ionic Hair Dryer
The blue Hot Tools tourmaline ionic hair dryer is a beautiful one. The dryer does not come with a complicated design and it's compact and lightweight.
It's a 1875W blow dryer with the latest technologies and decent temperature control systems. The tourmaline can boost the ionic effect and give your hair a lustrous finish, and the round cool shot enables you to set and maintain your hairstyle in a good condition. The 3 hair dryer attachments make it convenient for all types of hair. And you will never be upset for lack of a great attachment.
3. TREZORO 2200 watt Ceramic Tourmaline Blow Dryer
Trezoro is a popular choice when it comes to ionic hair dryers for 2020. This model is a 2200W powerful-performance dryer, you can tell how effective it is by its high wattage.
As a rising star, the Trezoro hair dryer is equipped with the most renowned technologies including ionic generator, ceramic, tourmaline. These technologies are combined to get you the best blowout result. And it's pretty lightweight and soft-touch, the handle will not slip off your hand easily.
On the downside, the Trezoro dryer is using a DC motor. Although it's lighter and high-velocity, it is not as quiet as other models at the same-priced level.
4. Wazor 1875W Ionic Ceramic Tourmaline Blow Dryer
Also in the "beloved tourmaline hair dryer" category, this Wazor 1875W blow dryer uses a combination of ionic+ceramic+tourmaline technologies to protect your hair from high heat damage and split ends.
Wazor says that "there will be 100x more negative ions" to repair and smooth your hair. If you are seeking a hair dryer for damaged hair, it seems to be the best one. By using tourmaline and ceramic technologies, the dryer can emit far-infrared heat that gives you gentle blowouts. And it reduces the risk of high damage by offering warm airflow that won't hurt the cortex of hair cuticles.
5. CONFU 1875 Watt Tourmaline Hair Dryer
The CONFU tourmaline dryer is a great bargain and it is a good model for people who have frizzy hair. Featuring a 1875W professional AC motor, the dryer can shorten the drying time, especially for long manes. Even you have tightly coil 4C hair, the dryer can solve the problem too.
To remove frizz and add more moisture to your hair, Confu combines tourmaline ceramic technology and a negative ionic generator. Besides, it's not only a blow dryer with decent hair care technologies but a lightweight and quiet hair dryer with great industrial design. You can see there is a LED indicator, this modern feature lets you know the wind is cold or hot. As a budget-friendly choice, the Confu tourmaline dryer is a promising and high-quality one.
How to Choose A Great Tourmaline Hair Dryer?
Don't Go For A Cheap One
Good things don't come cheap. Tourmaline technology is based on the tourmaline source. Because tourmaline is a semi-precious material, adding tourmaline will increase a hair dryer's cost. I'm not saying that you should buy a fancy expensive hair dryer just because of the price, but a cheap blow dryer under $30 is definitely not a smart choice.
Built-In Technologies
Besides tourmaline, do not forget to check out if the blow dryer is equipped with other technologies. Tourmaline is only one of the most commonly seen technologies. To get extra effects, you can choose a tourmaline hair dryer with titanium elements if you prefer hotter airflow. And ceramic hair dryer can emit infrared heat too, if you are wary about heat damage, buy a ceramic+tourmaline dryer.
Check The Tech Specs
You should always take a look at the dryer's tech specs before buying. There are a few important specs you should know. First, see the wattage and make sure it's not too weak. And then check out the weight because a heavy dryer will cause strained arms and wrists. The heat/speed settings are also vital because you need them to control the temperature and air pressure. The more settings you have, the more precise drying performance you will get. For people who have special drying needs, a tech specs chart is the best place to turn to.